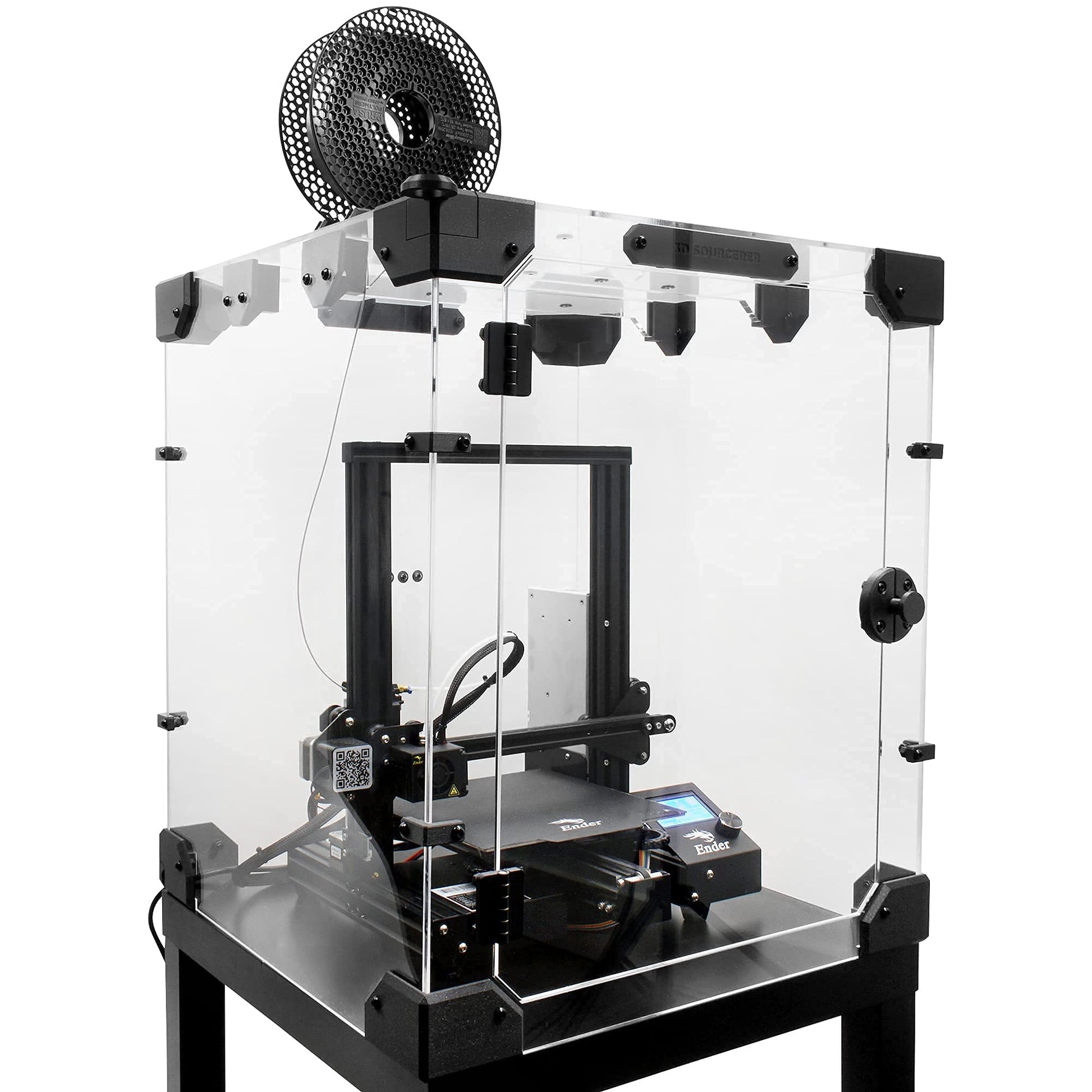 Universal 3D Printer Enclosure by 3D Sourcerer
Regular price
$299.99 USD
Regular price
Sale price
$299.99 USD
Unit price
per
Sale
Sold out
Share
View full details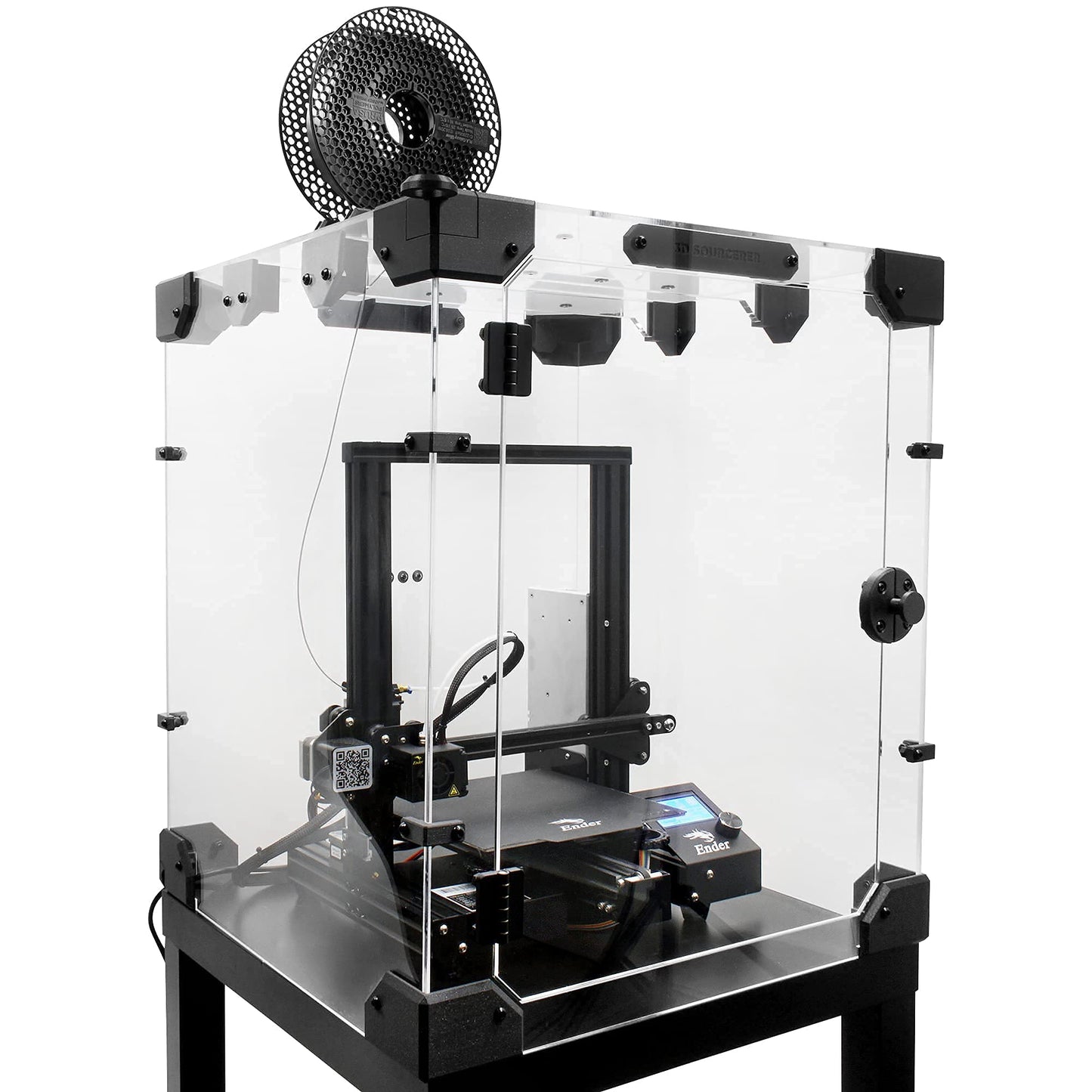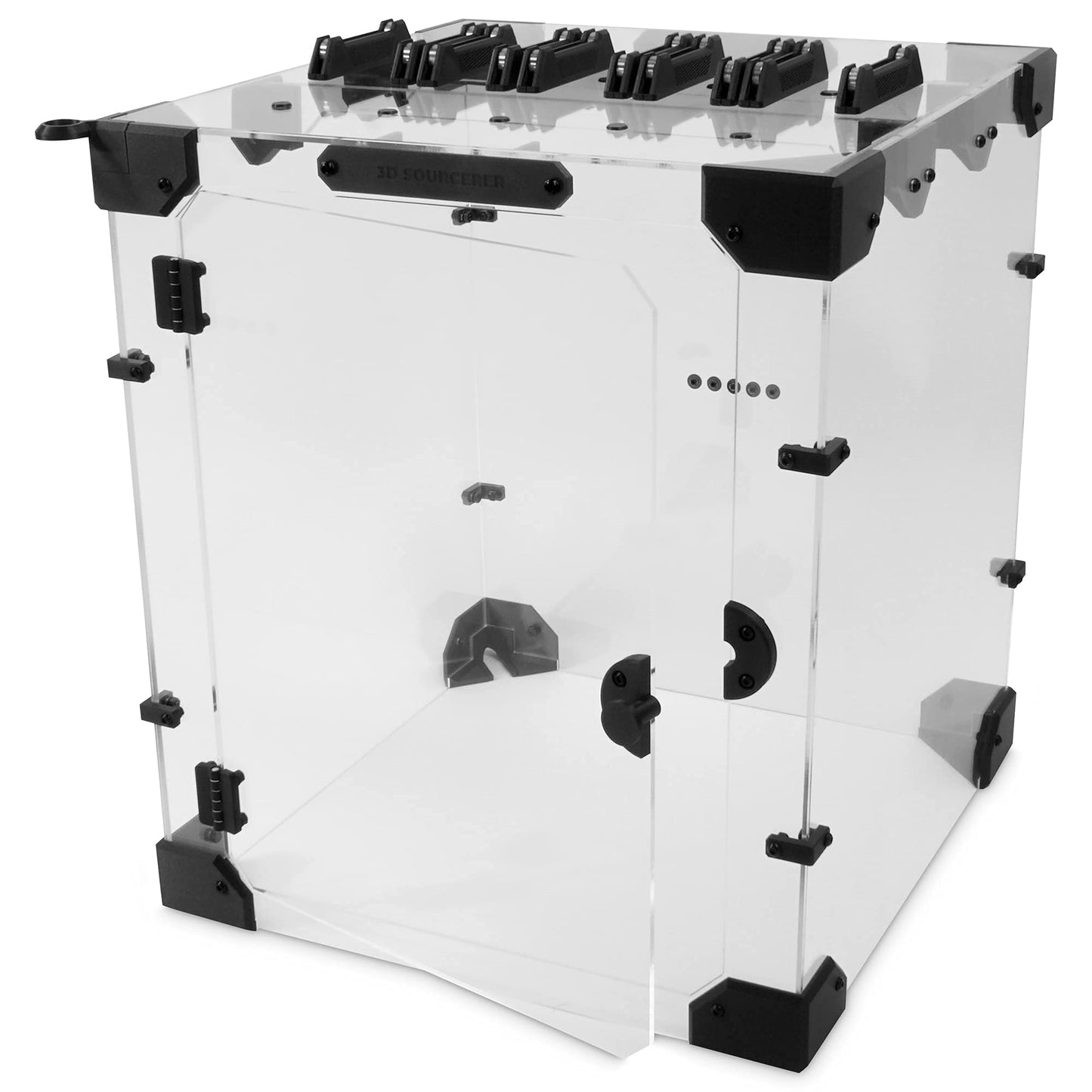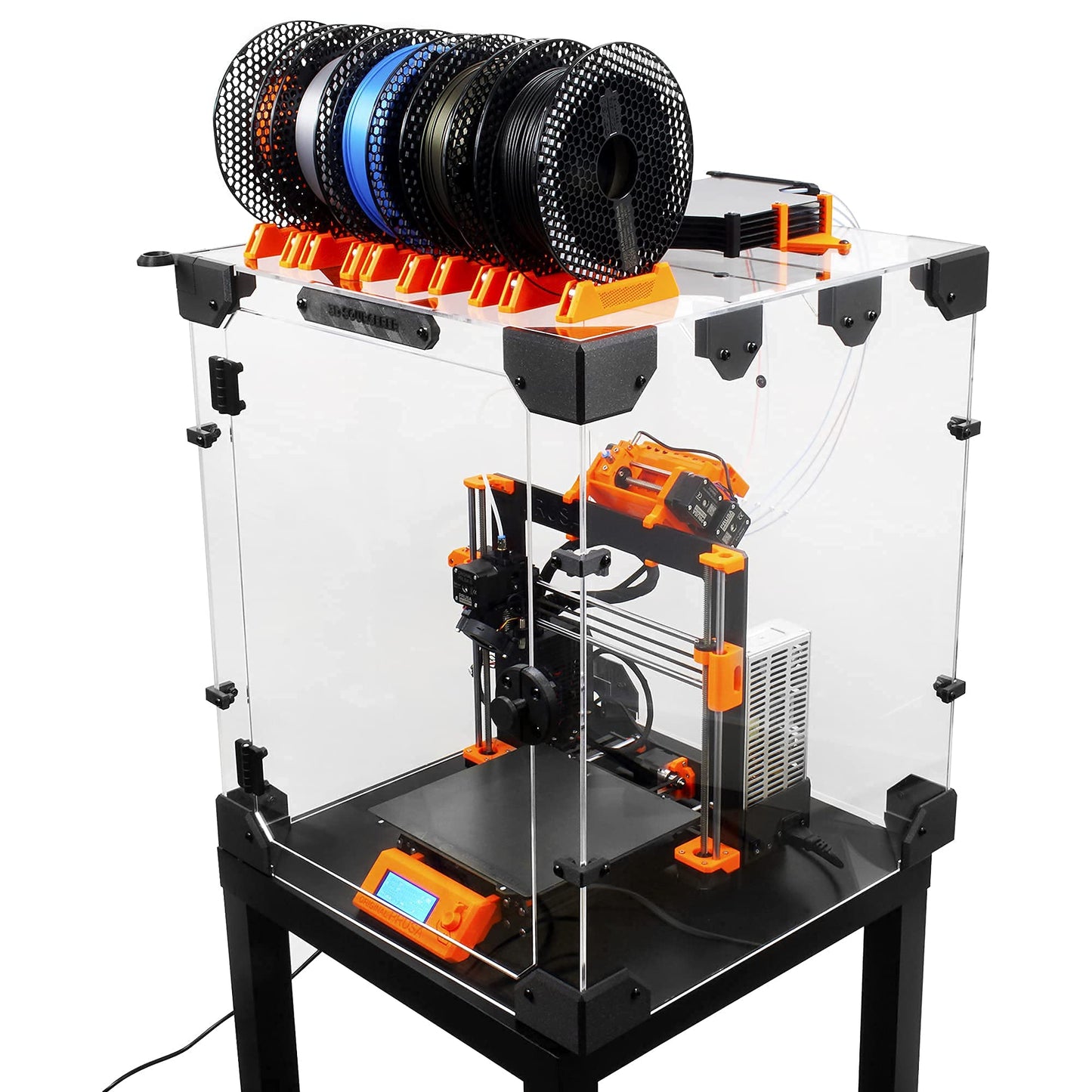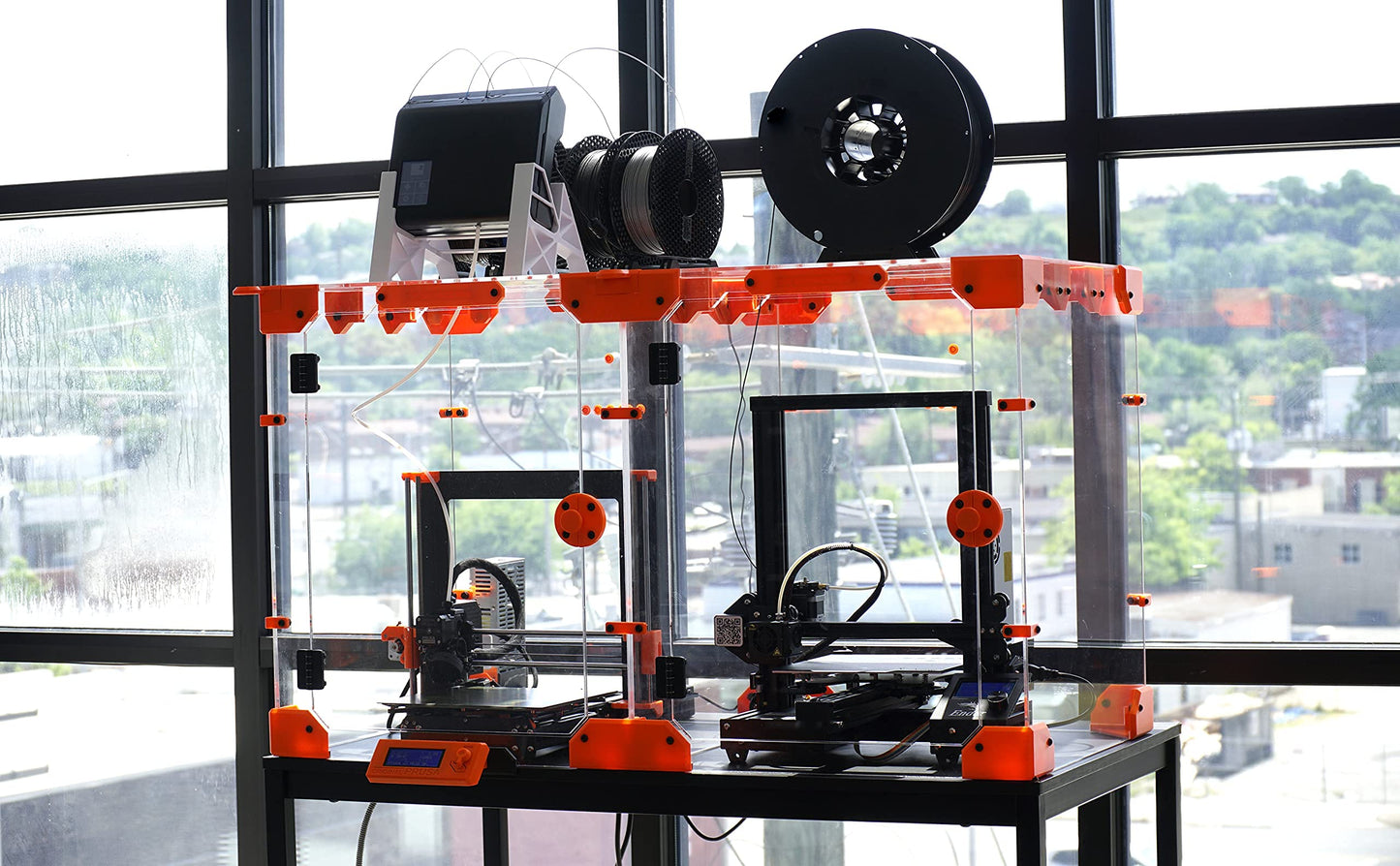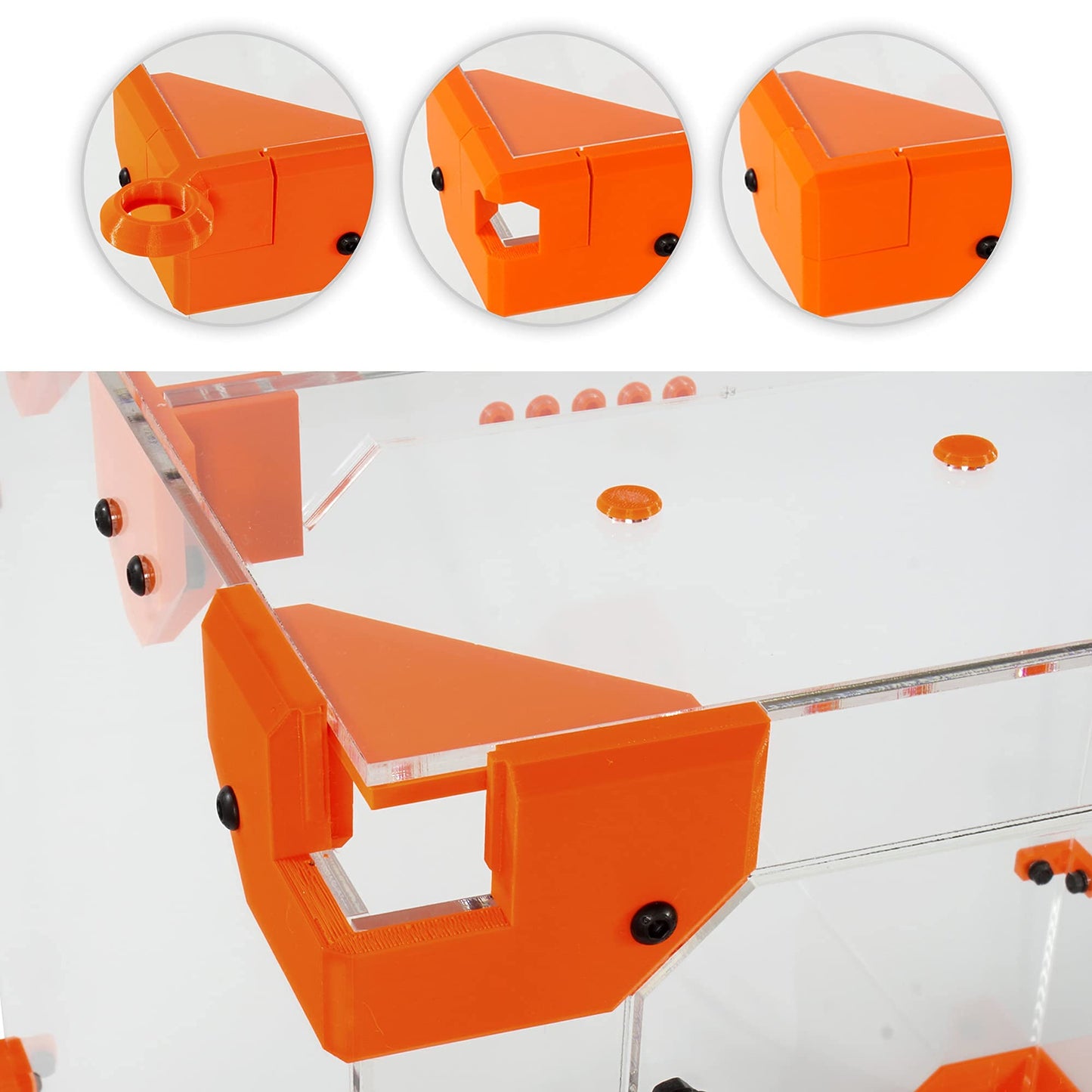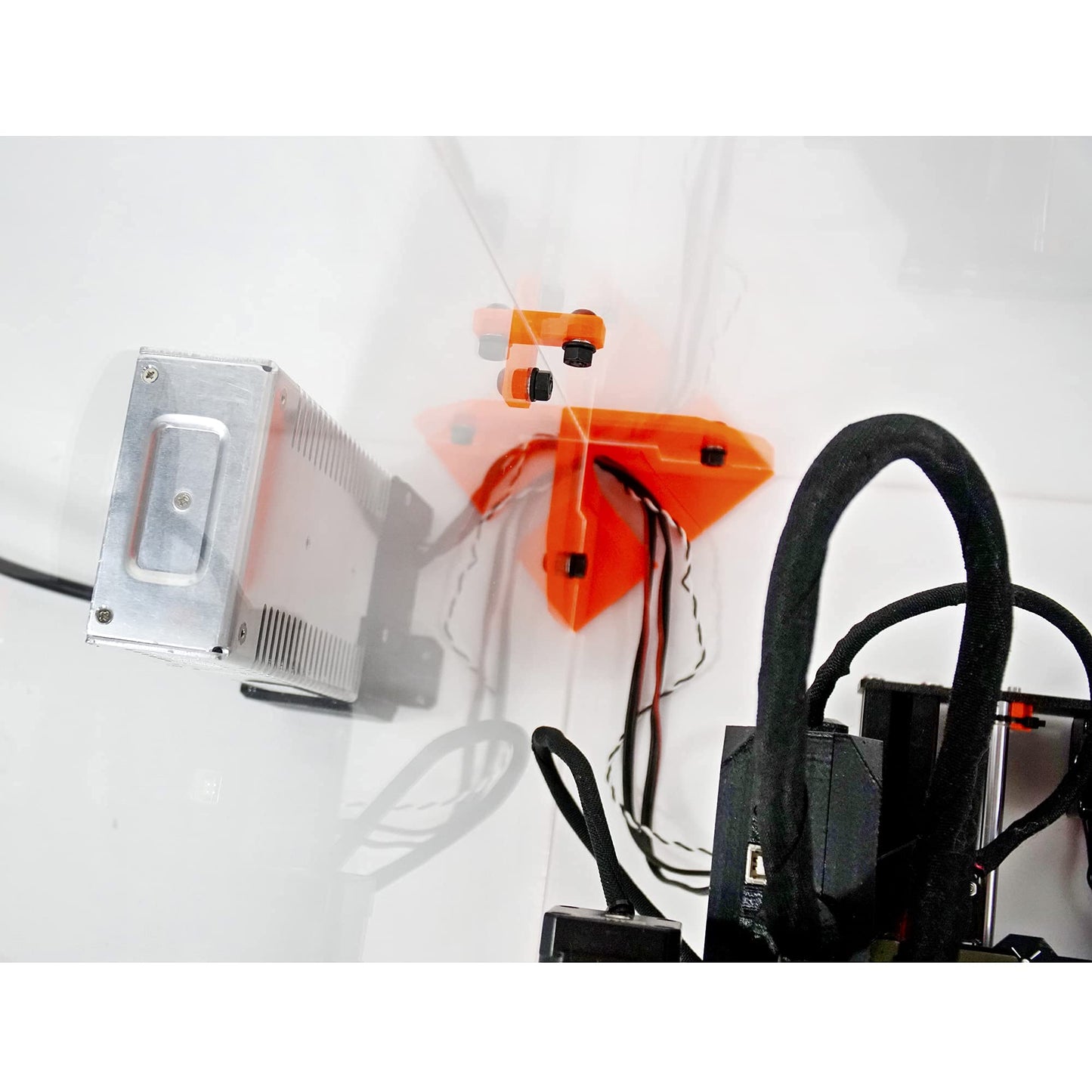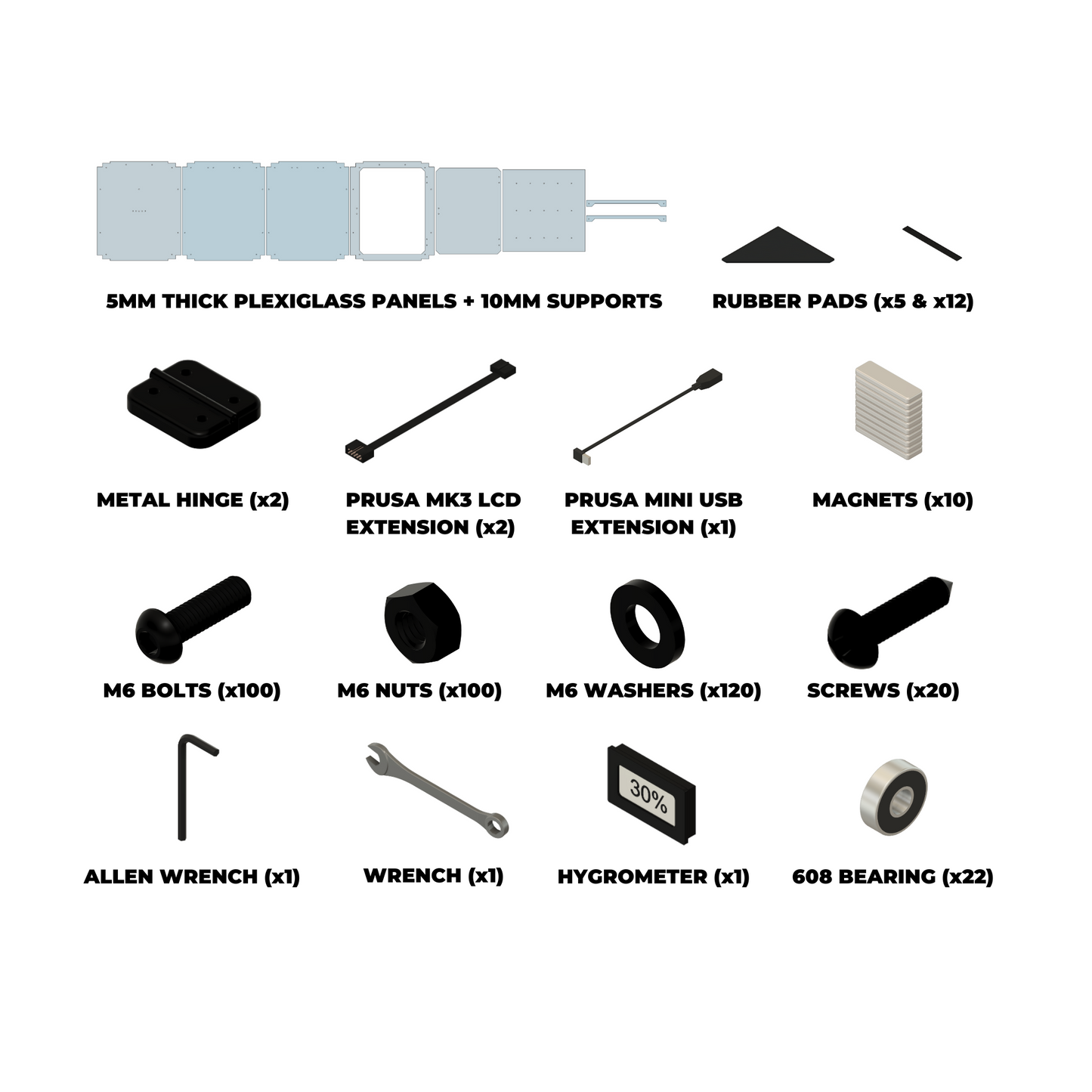 FEATURES
5MM THICK PLEXIGLASS

To ensure structural integrity, this 3D Printer Enclosure uses laser-cut 5mm plexiglass

IKEA LACK COMPATIBLE

Upgrade your IKEA Lack Enclosure setup with the Universal Enclosure 3D Printer Enclosure

10MM THICK CROSS SUPPORT

Stack as many rolls of filament on top as you want - the 10mm thick cross support prevents the top from sagging

ACCESSORY MOUNTS

Add accessory mounts like this fire alarm mount to any of the 15 filament holes on top of the enclosure

REMOVABLE TOP

Remove the top of the enclosure for easier printer access during maintenance or firmware updates

FOOT CHANNEL FOR WIRES

Run the cables to your printer and mount your PSU externally using the corner foot channel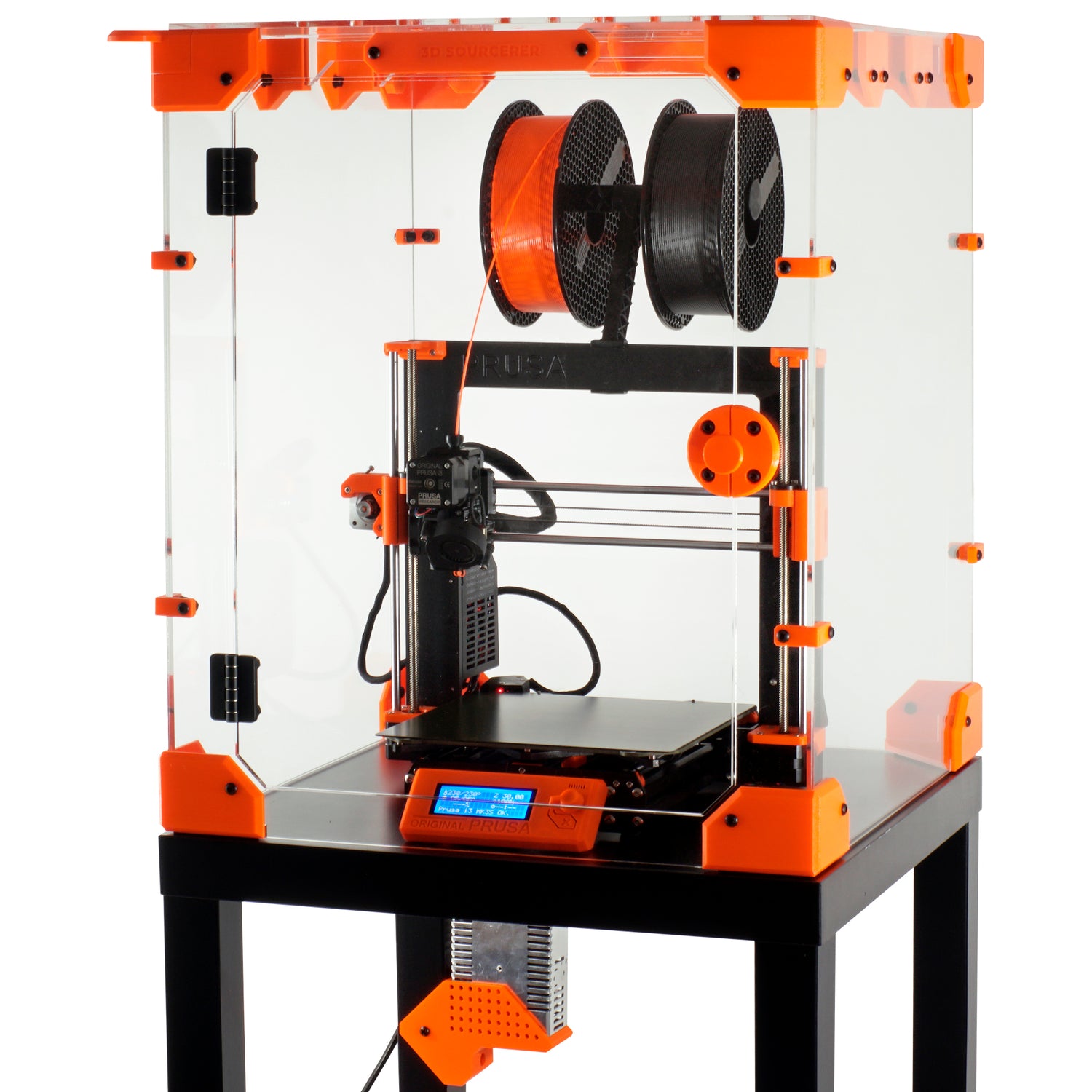 MODULAR 3D PRINTER ENCLOSURE
The Universal 3D Printer Enclosure has a wide variety of modular components that allow for easy customization for a wide variety of 3D printing stations.
MODULAR TOP CORNER INSERTS
TOOL INSERT

Add a Tool Insert so that your tools are always within arm's-length when you need them

ARCH INSERT

Run wires into and out of the enclosure for lights and other accessories with the Arch Insert

SOLID INSERT

Seal the hole in the corner of the enclosure when you change your setup with a Solid Insert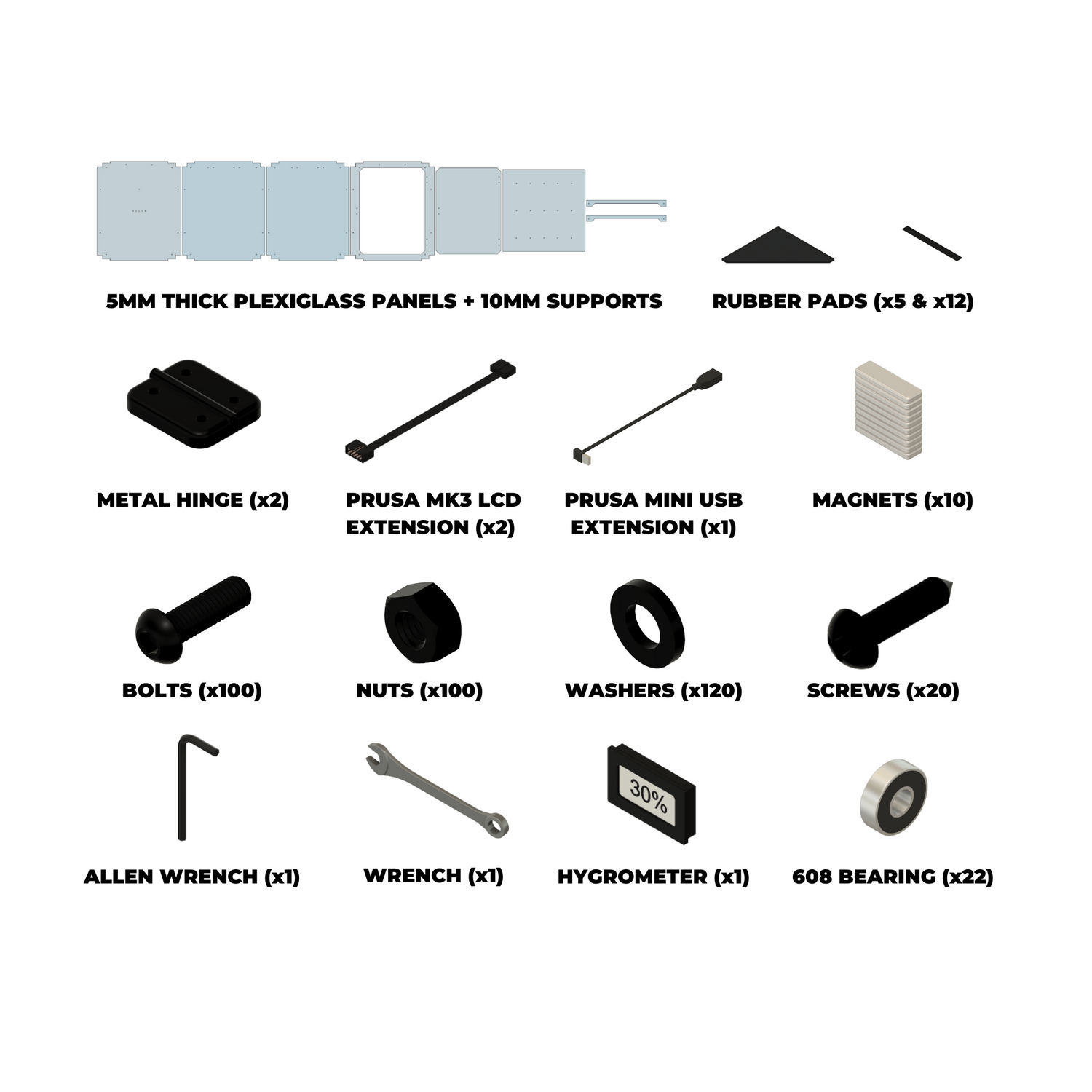 COMPLETE ENCLOSURE KIT
Tired of sourcing parts from multiple places for your enclosure kit?
With the Universal 3D Printer Enclosure, all of the non-3D printed parts are included in the kit.
We also include extras so that you can add your own custom parts to the enclosure or use the bonus pieces in your own 3D-printed designs.
MULIMATERIAL COMPATIBLE
PRUSA MMU COMPATIBLE

Add the Prusa MMU system to your enclosure with a simple adapter that allows you to mount the buffer directly to the top of the enclosure

REAR FILAMENT ACCESS FOR MMU

Run the filament into the five holes on the rear panel of the enclosure for direct access to the multi-material unit on the printer

MOSAIC PALETTE COMPATIBLE

Setup the Mosaic Palette system on top of the enclosure and use any of the 15 filament access points for the optimal filament path for your 3D prints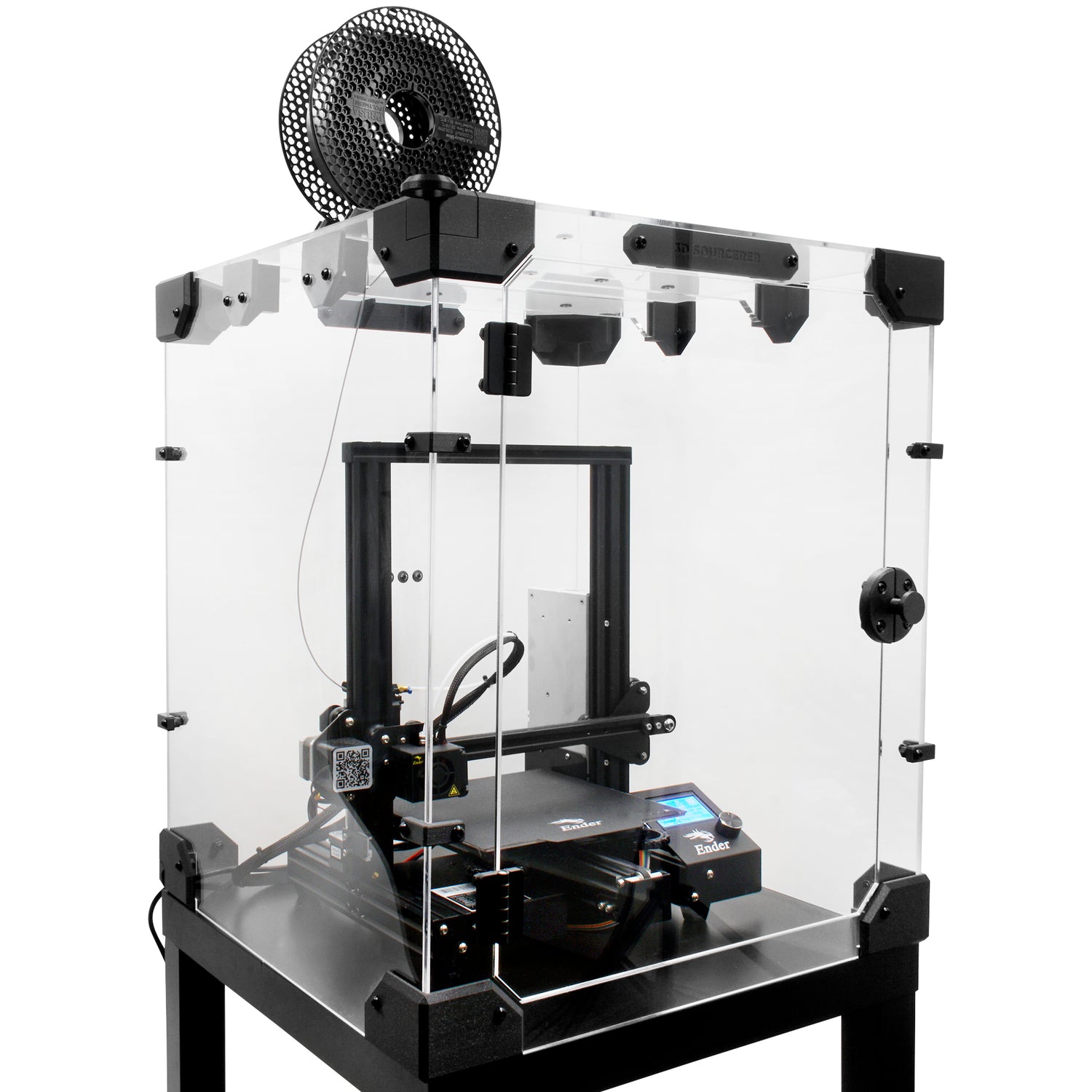 COMPATIBLE WITH MULTIPLE 3D PRINTERS
The Universal 3D Printer Enclosure is fully compatible a wide variety of 3D printers including the Prusa MK4, MK3, and Mini 3D printer models as well as the Creality Ender 3, Ender 3 Pro, and Ender 5.
The internal volume of the enclosure is 520x520x620mm, so any 3D printer that can fit within this space while in operation is compatible with the Universal 3D Printer Enclosure.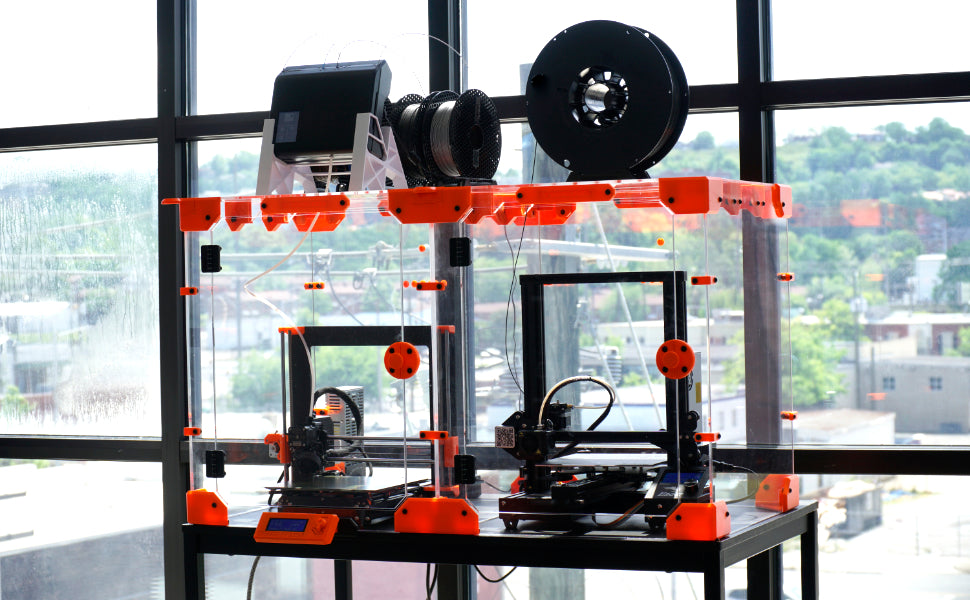 Daisy-Chain Your Enclosures
The Universal 3D Printer Enclosure can be daisy-chained (DC) together to house multiple printers. Save space and improve print quality of your farm by combining 2 enclosures with our set of DC STL print files.
UNIVERSAL 3D PRINTER ENCLOSURE VIDEO
ASSEMBLY GUIDES & DOWNLOADS