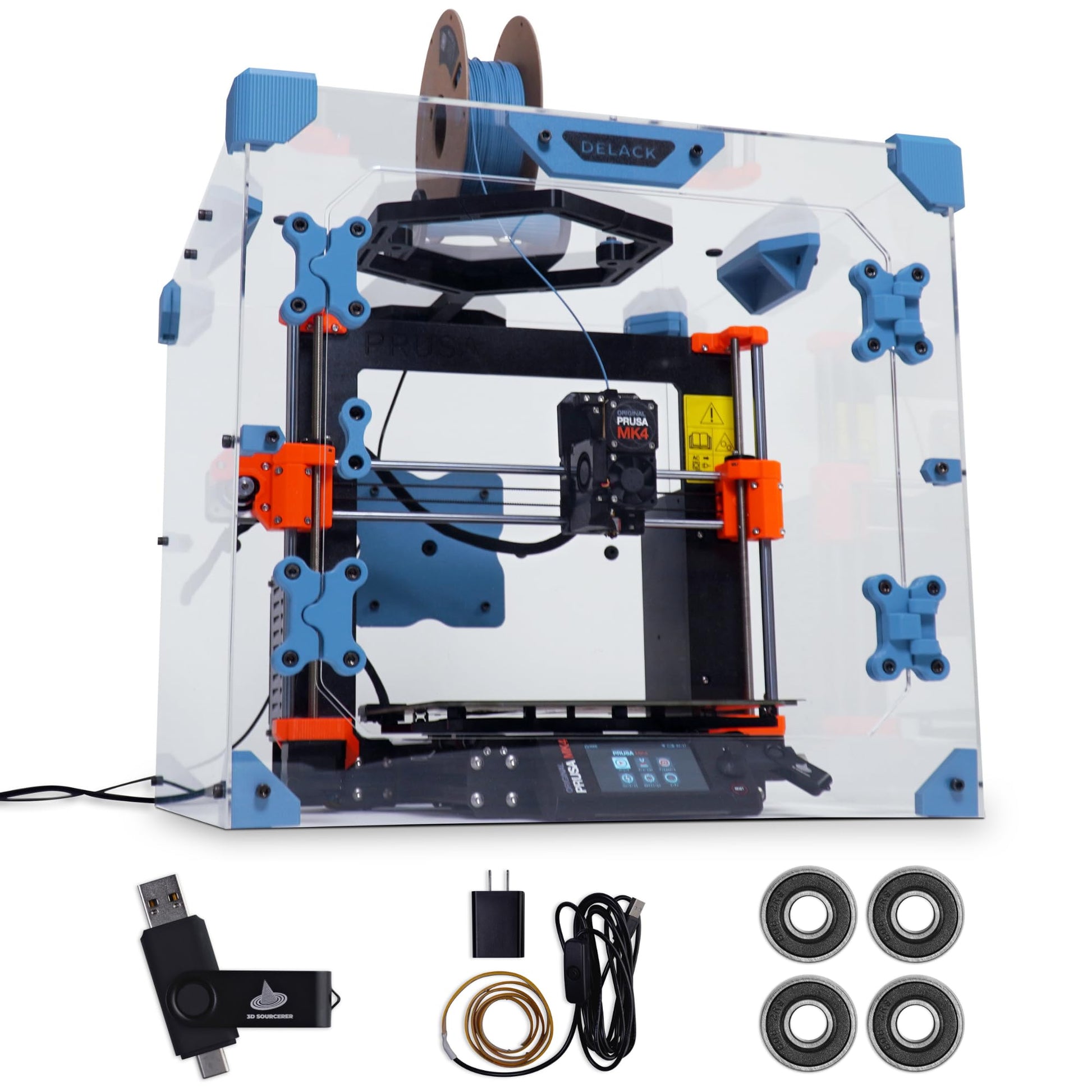 DELACK 3D Printer Enclosure Kit with LED Light
Regular price
$119.99 USD
Sale price
$99.99 USD
Unit price
per
Sale
Sold out
Share
View full details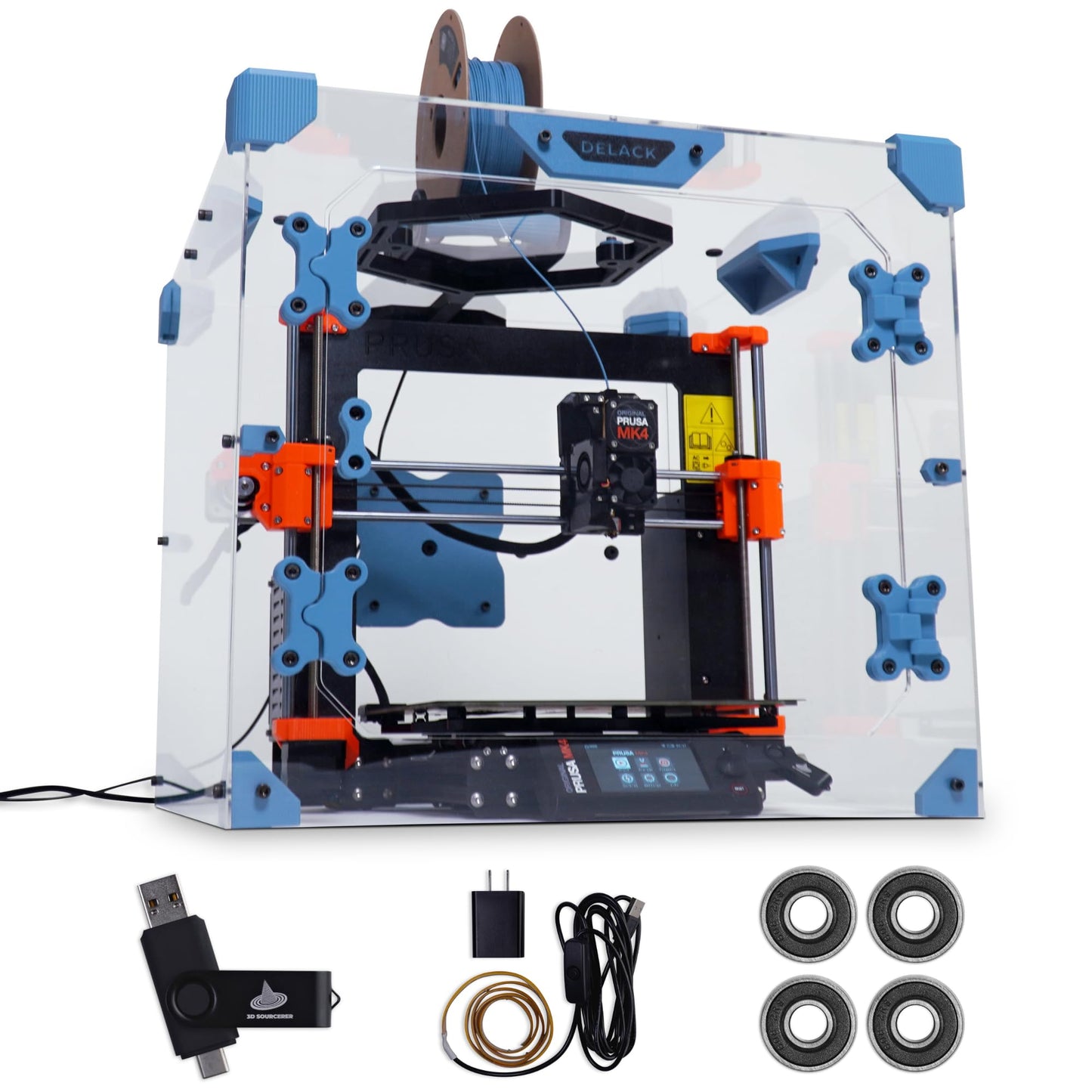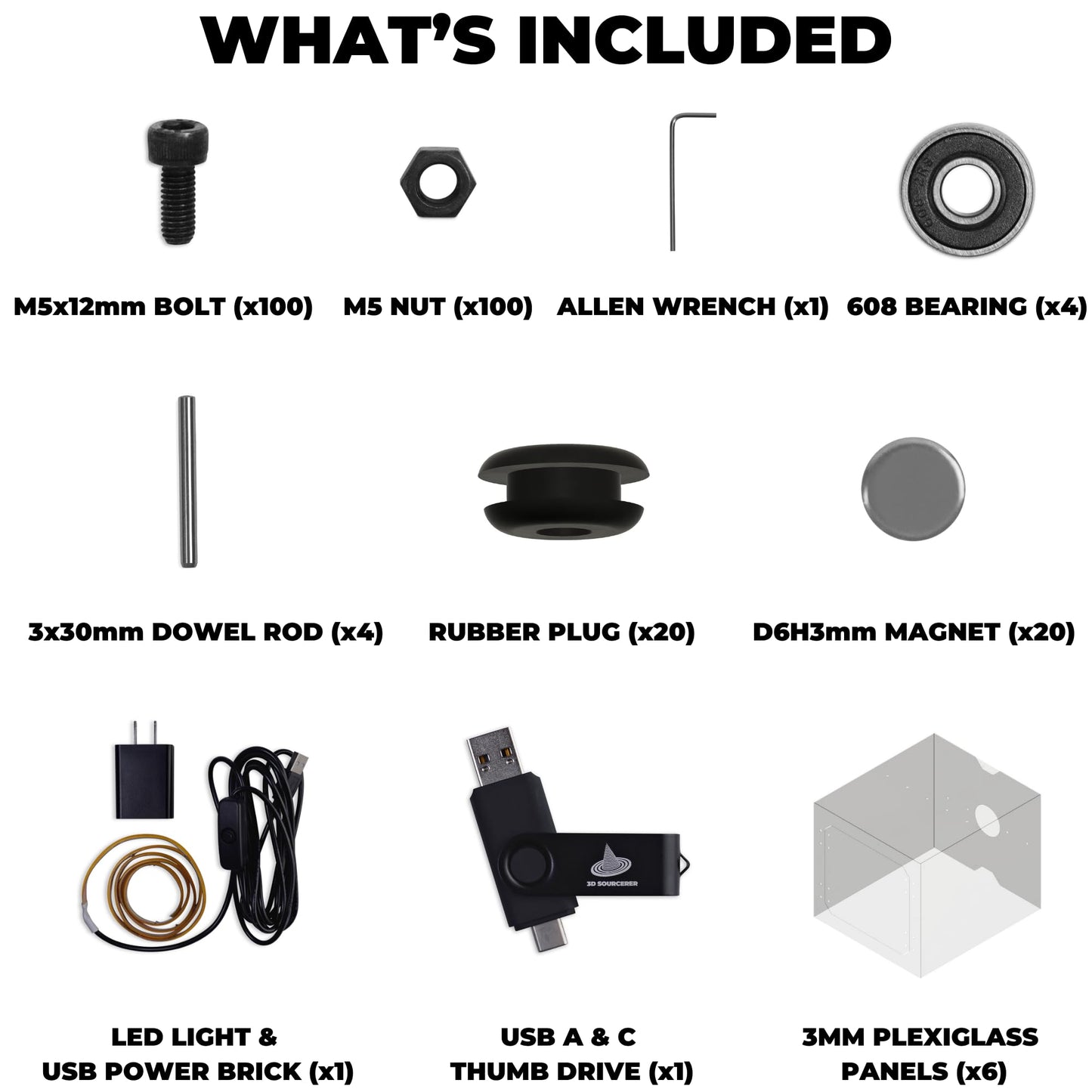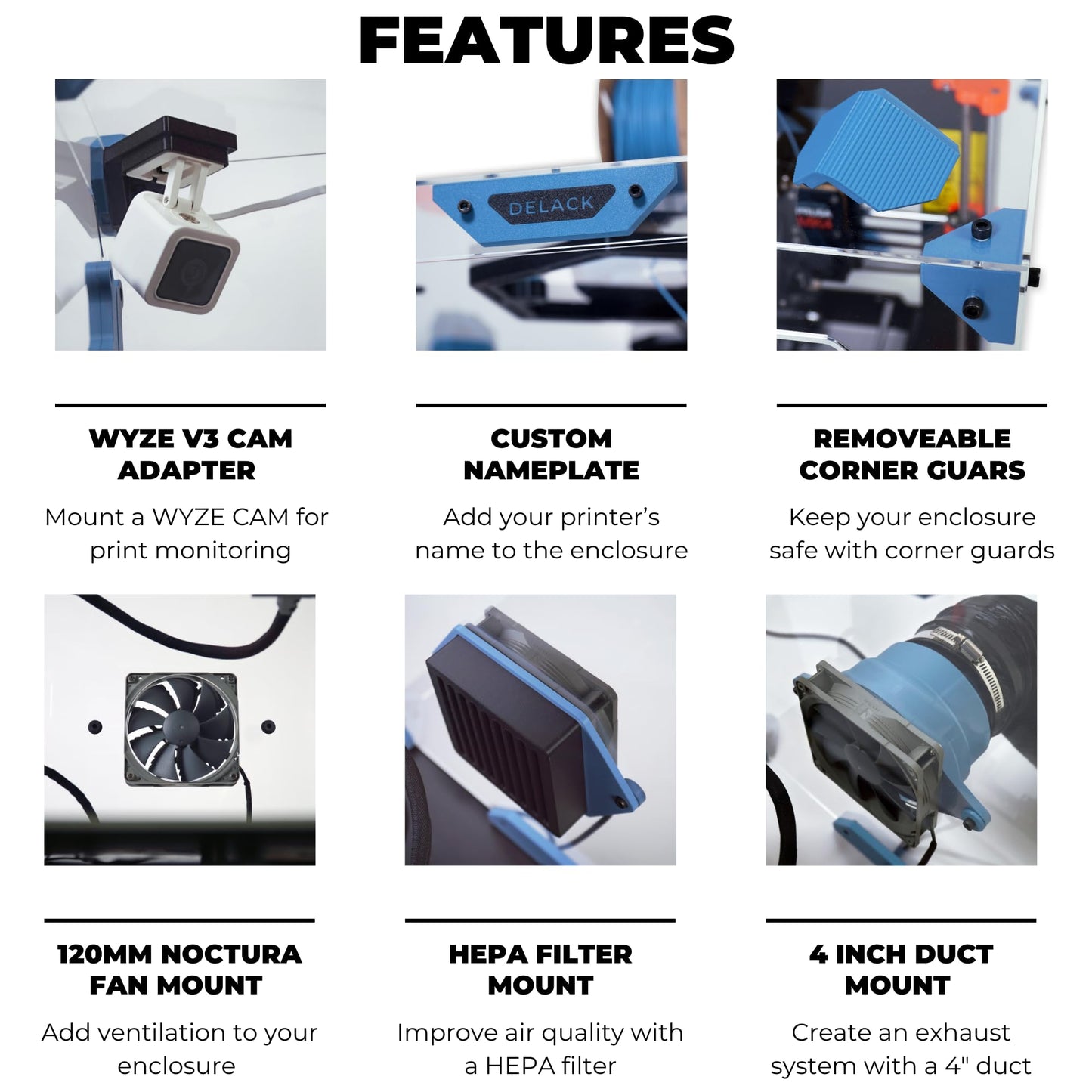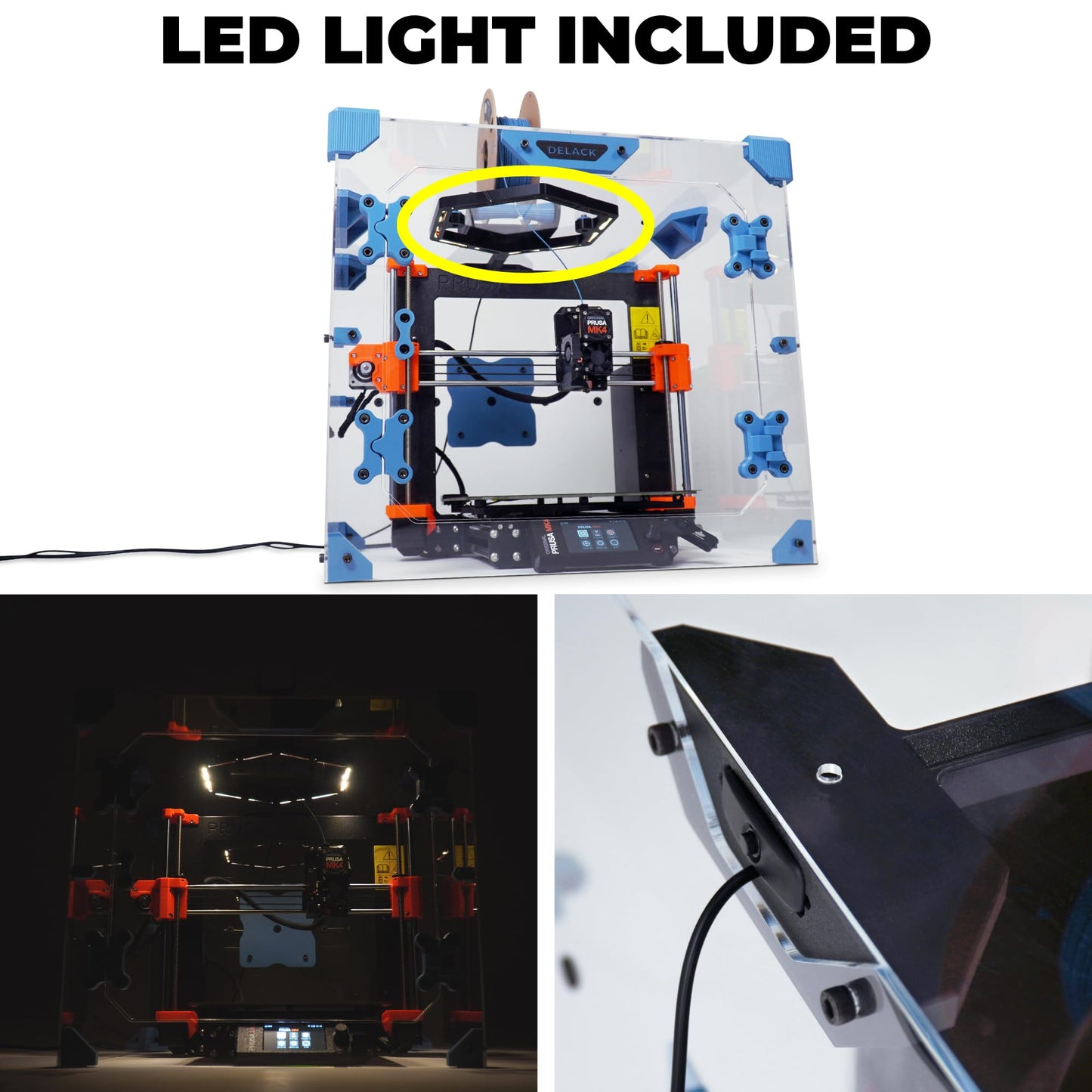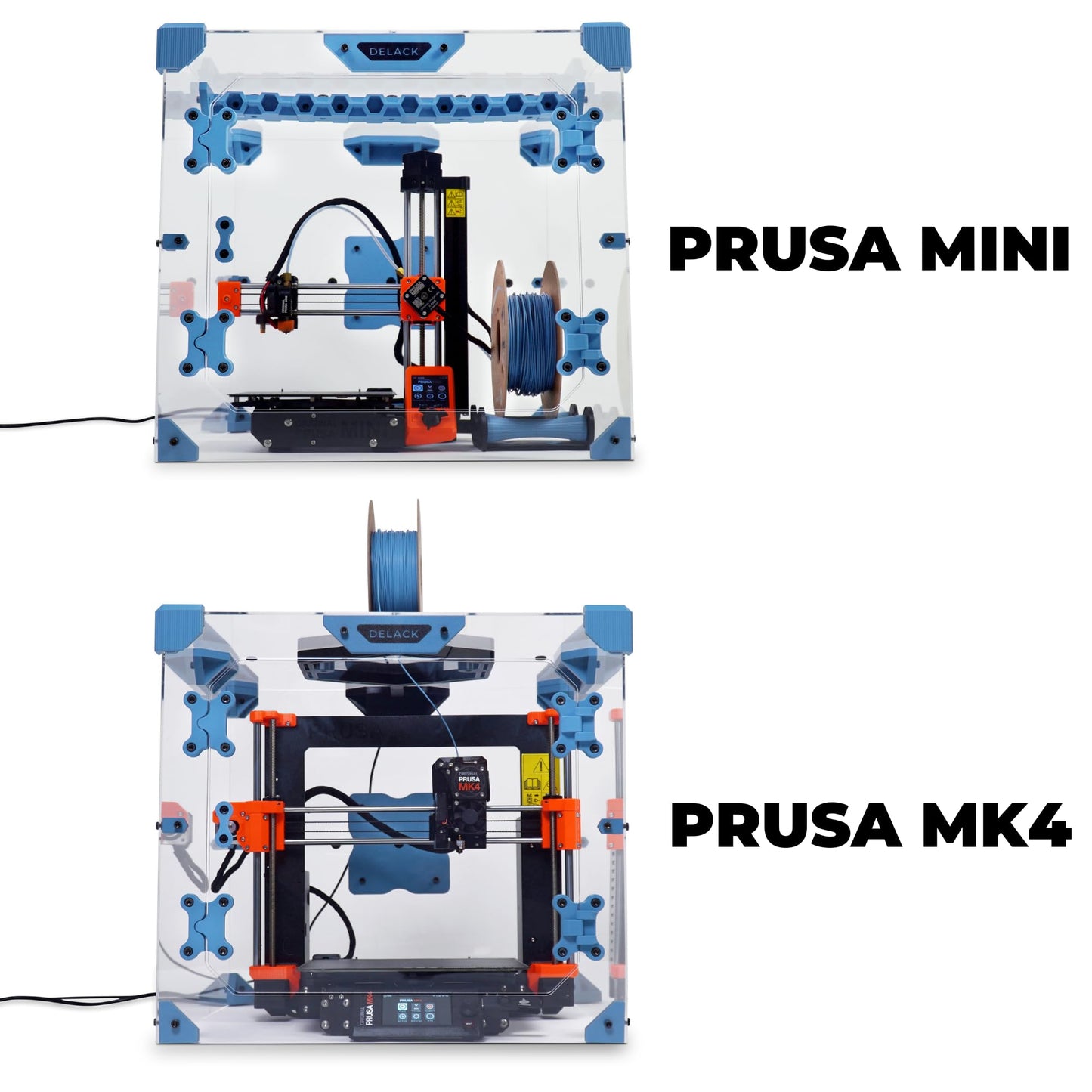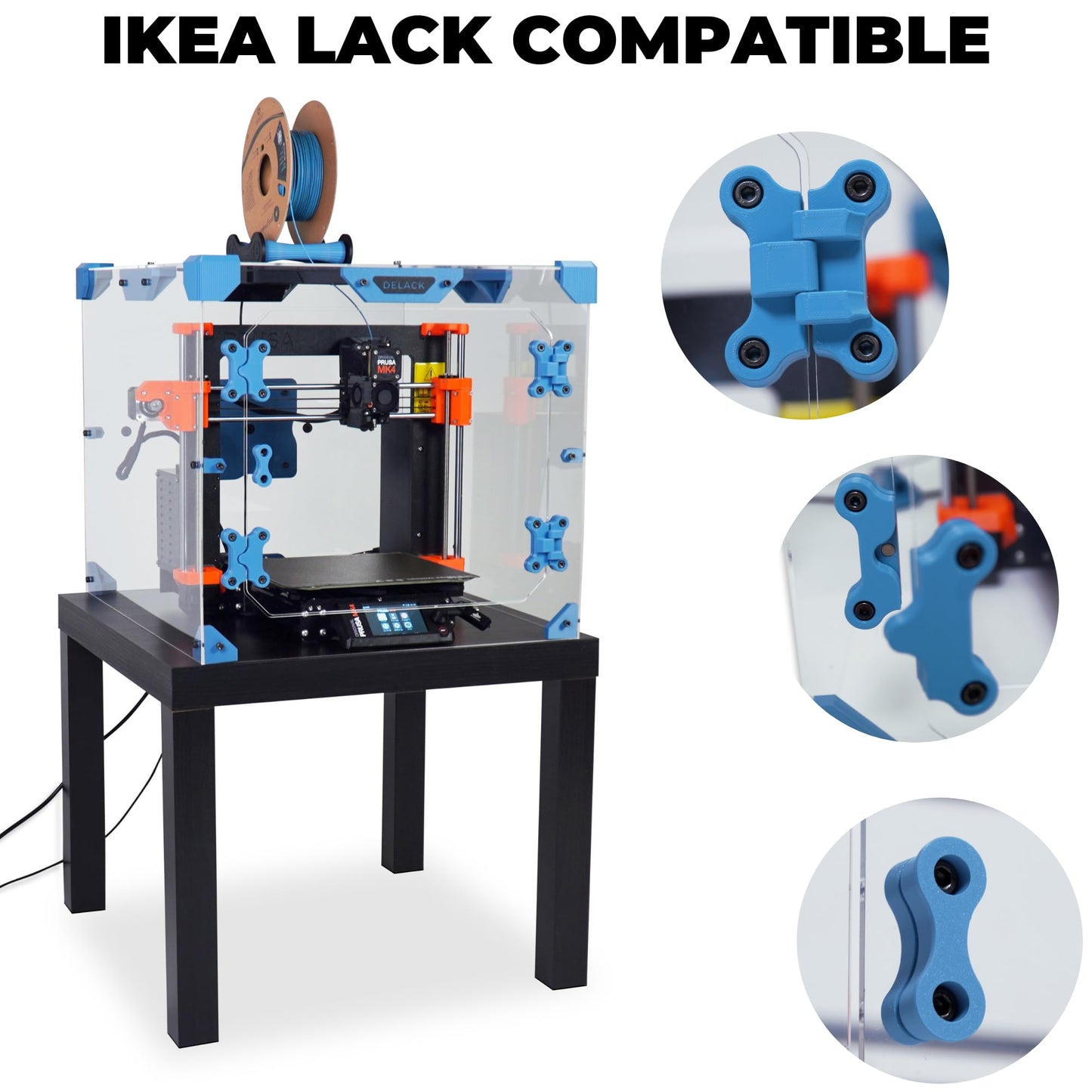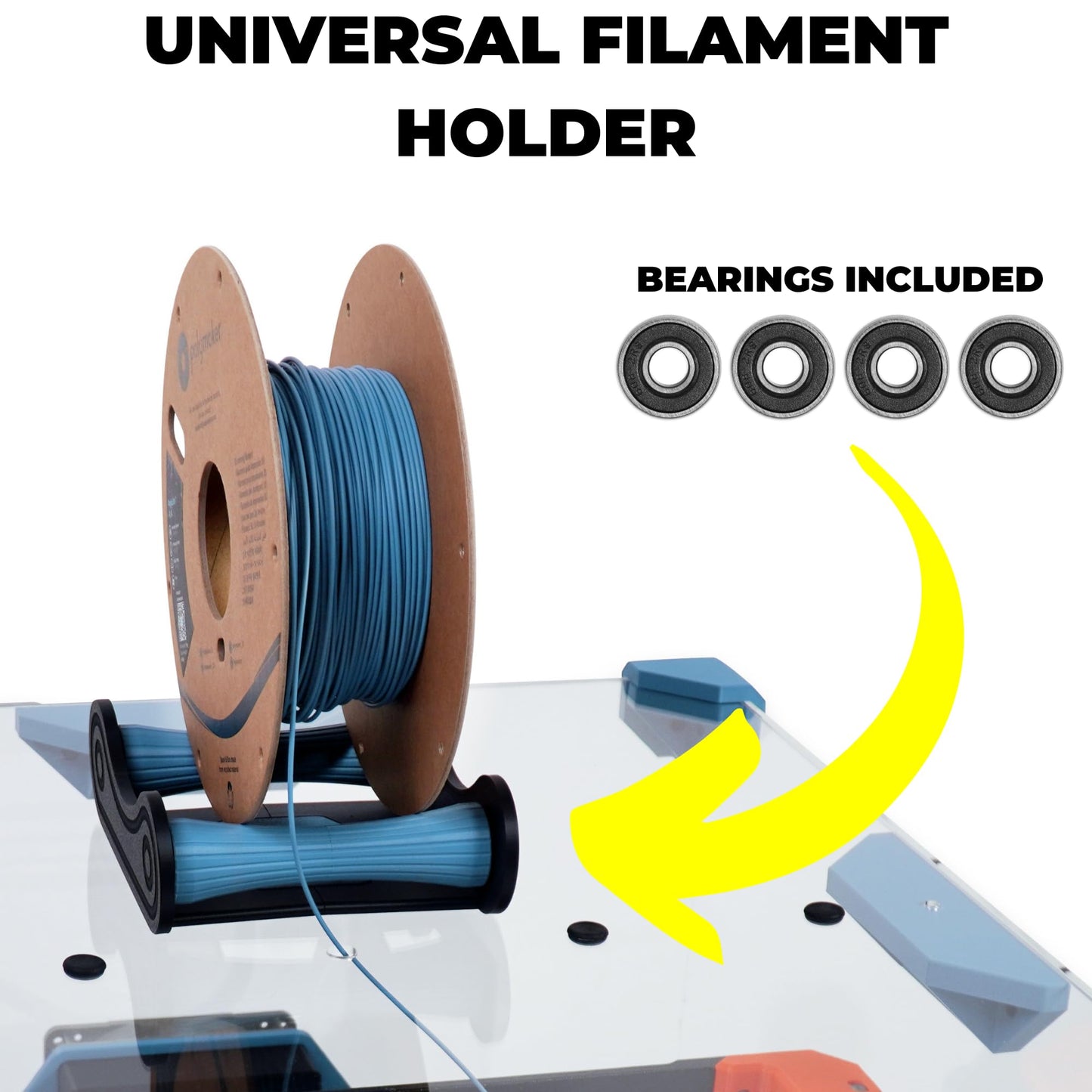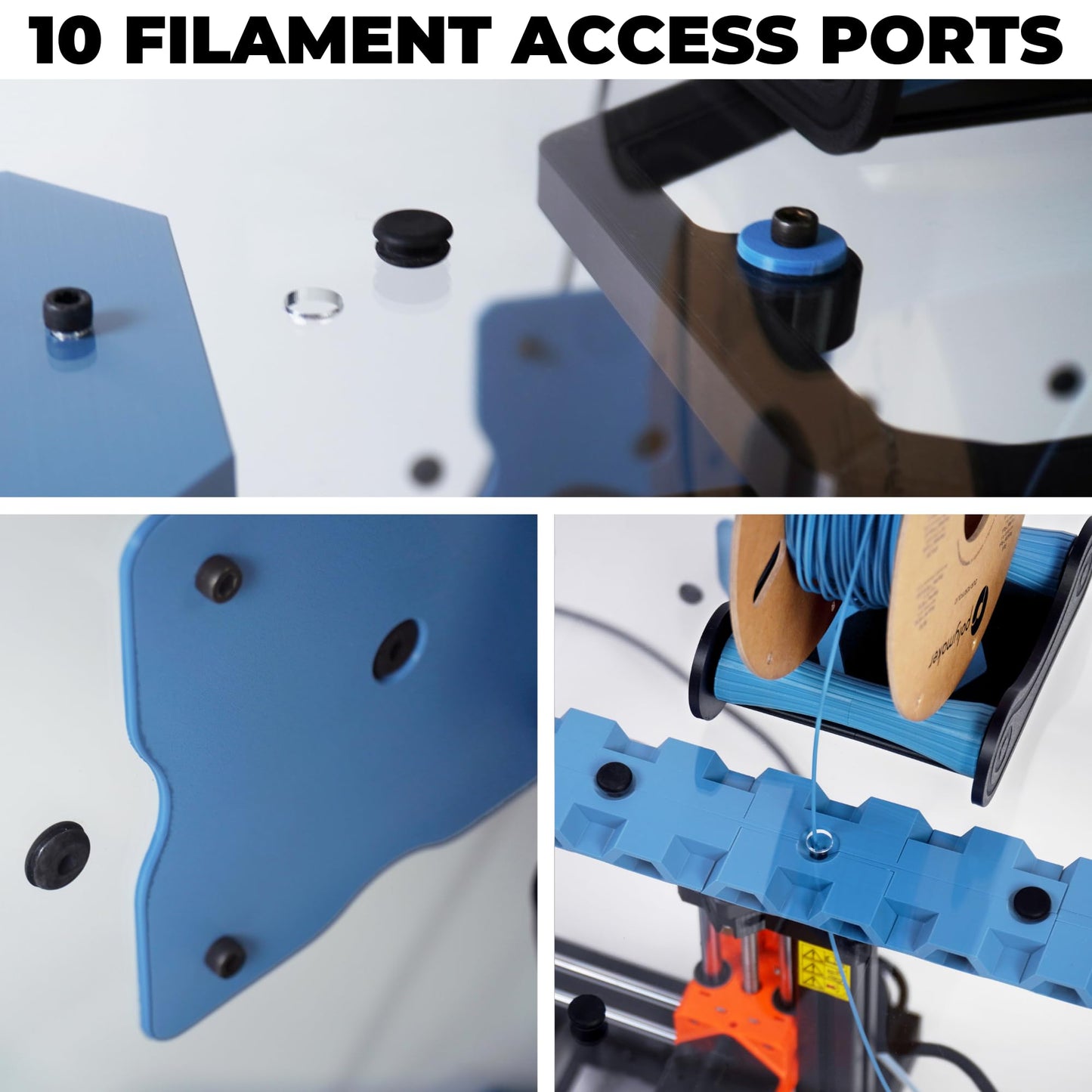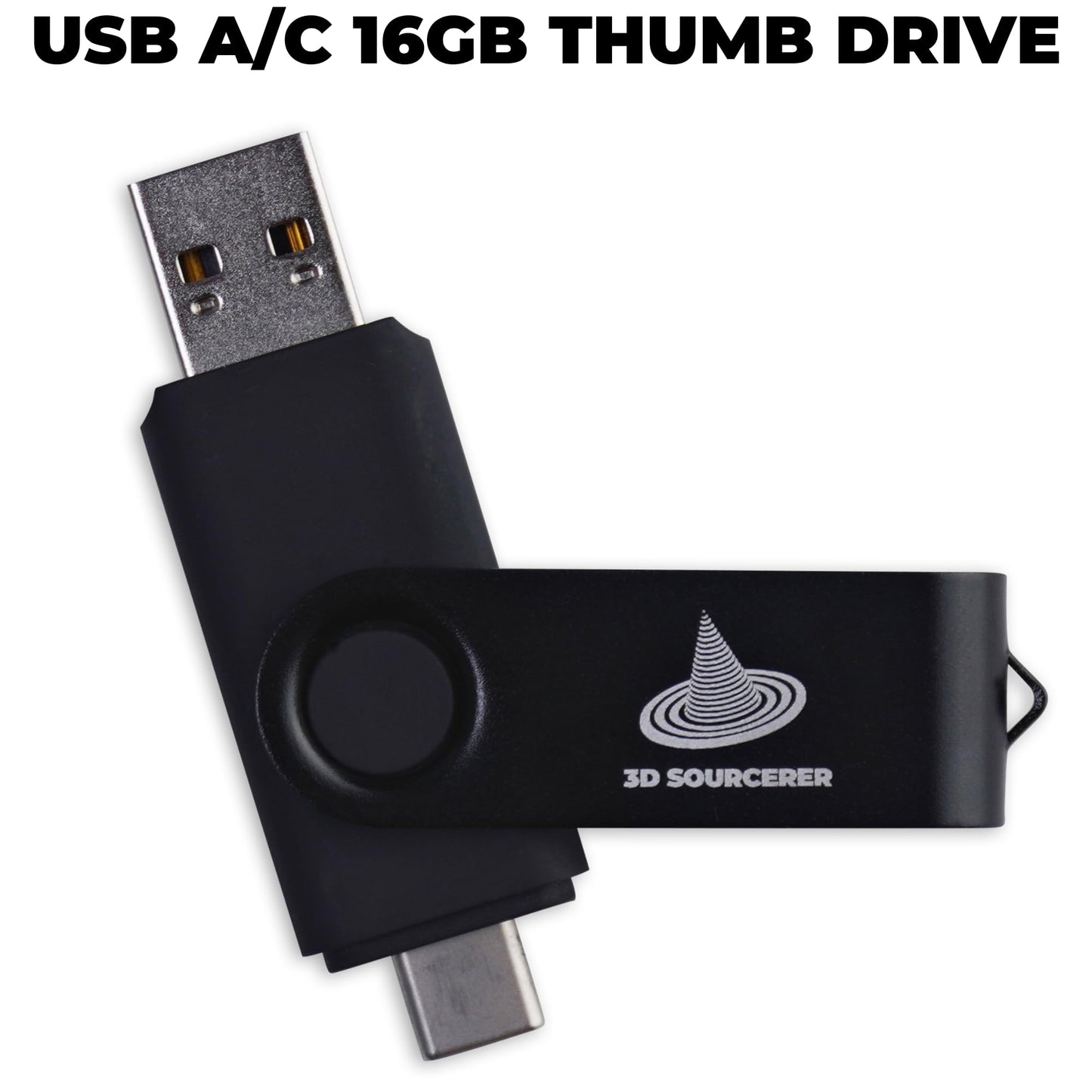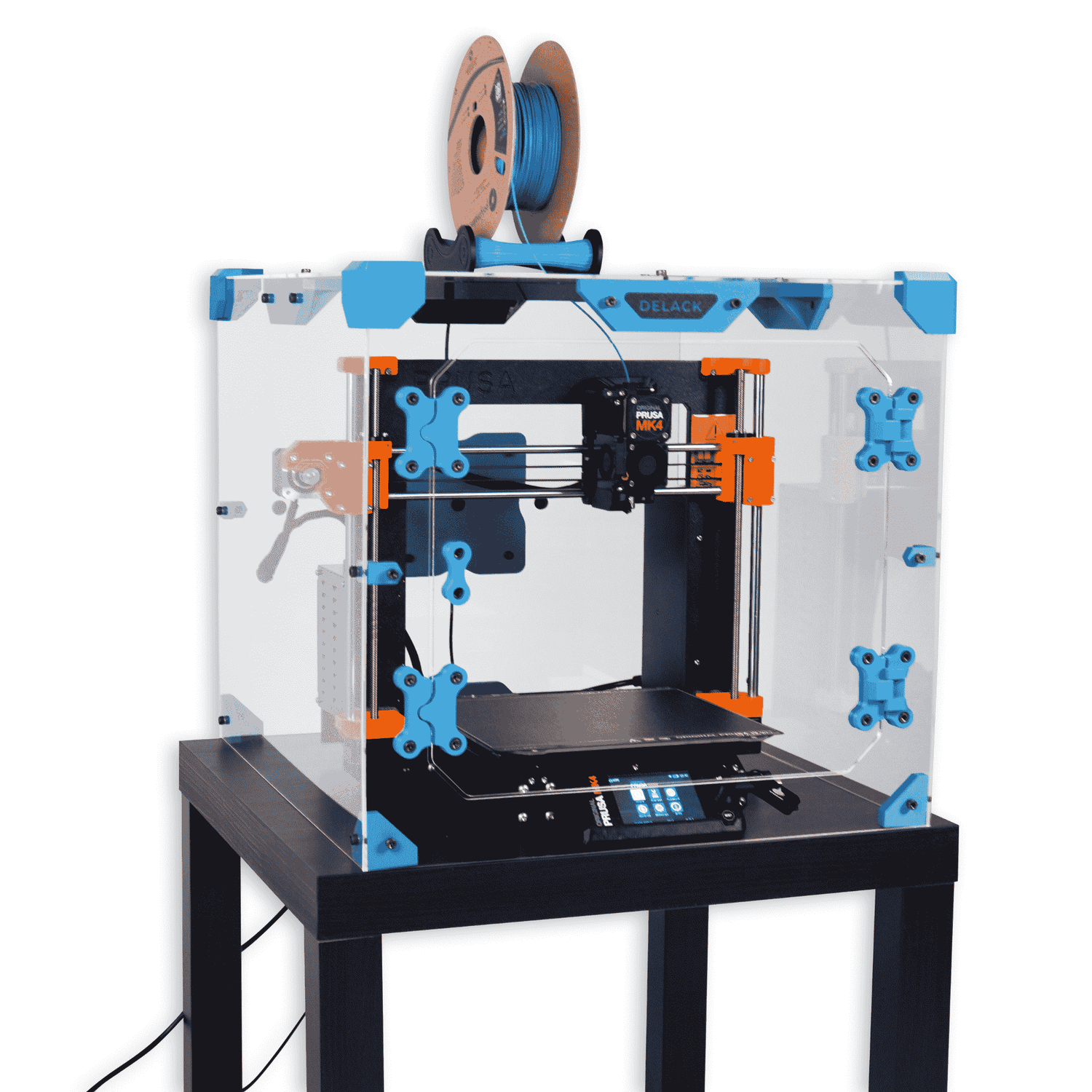 DELACK > LACK
We can do better than the IKEA Lack Enclosure. Hopefully, from an aesthetic standpoint, you agree. We have a lot of other upgrades that will be revealed soon to make it even more obvious why this is the clear choice over the IKEA Lack Enclosure. Our goal with the DELACK Enclosure is to make the enclosure so good, from a functional, customizable, and economic standpoint, that you won't think twice about DELACKING (it even fits perfectly on your LACK table).
PRUSA MINI COMPATIBLE
We've always felt like the Prusa Mini never had a great solution for an enclosure - so we fixed that.
By maintaining a compact, lightweight design while still being affordable, the DELACK is the perfect option for a Prusa Mini owner to enclosure their printer without needing to adjust their workspace.
We also provide a discount on our kit for relocating the USB port on the Prusa Mini to the LCD screen, a great upgrade to compliment the DELACK Enclosure.
SO MANY ACCESSORY PRINTS
WYZE CAM ADAPTER

Want to monitor your prints? Add a WYZE CAM V3 with our printable mount

120MM FAN + HEPA FILTER

Add a 120mm Noctura fan with a HEPA filter to your enclosure with ease

CUSTOM NAMEPLATE

Easily add your own touch to your 3D printer enclosure with a custom nameplate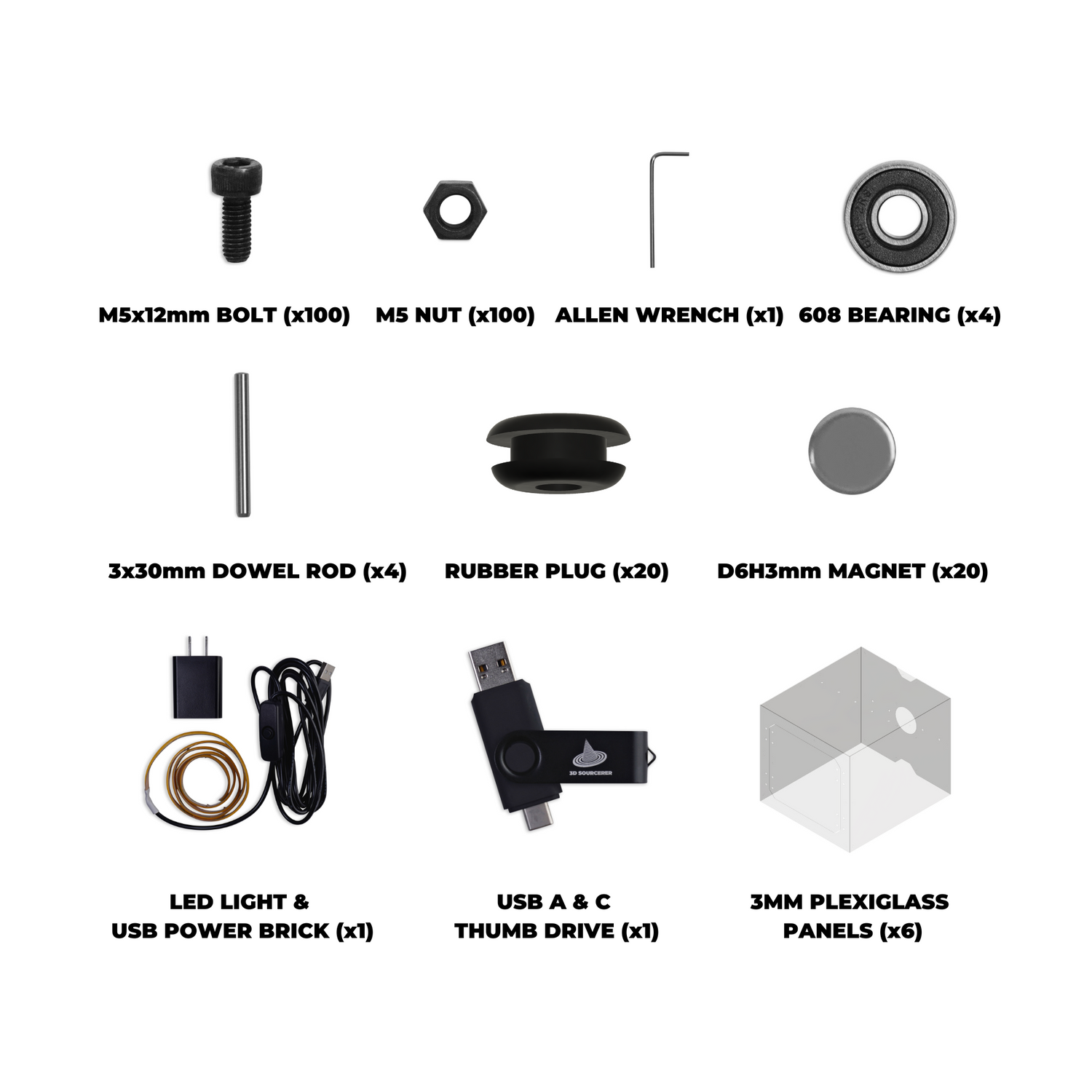 $119.99
Yep - we heard you.
We received, and continue to receive, a lot of positive feedback on our Universal Enclosure design. However, there is one constant request that we wanted to try to address - the price.
So we did.
All of this for $119.99 - with FREE shipping with Amazon Prime.
We've even managed to throw in an LED Light & a USB A & C Thumb Drive!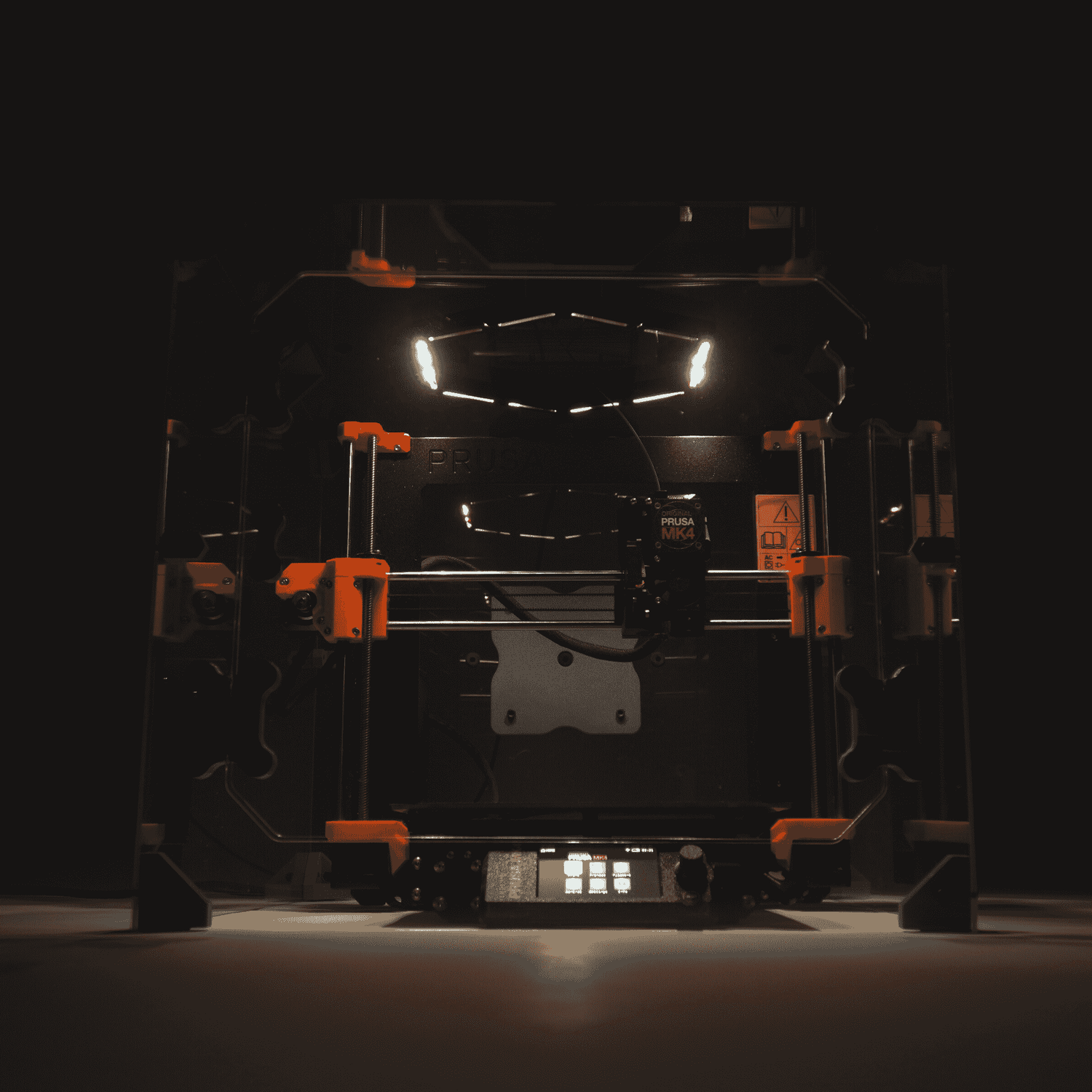 LED = Included
We are very proud of how the LED print turned out for the DELACK - so proud that we have included an LED strip in the kit!
Yes - the LED print set is compatible with the smaller bedplate of the Prusa Mini. We wouldn't let the Prusa Mini owners down like that!
Enjoy!
STILL A COMPLETE KIT. STILL MODULAR.